WHATSAPP BOOKINGS
+39 392 0794111
The biggest, most popular and most comfortable located youth hostel in Pisa, just 5 minutes by walk from Pisa Centrale Train Station and only 12 minutes by walk from Pisa Airport. The most iconic sight; the world famous Leaning Tower of Pisa, will just be a pleasant and interesting 20 minutes walk.
City map, look at it now and grab your copy at the hostel for FREE
For us, Hostelling means appreciating the experience of Hostelling, the social aspect, the information, the different views, the "being part of a family" away from your own. The highlight of a hostel, is the common area, where people from all over the world meet, talk, socialize, play billiard, chess etc. Offering a huge indoor and outdoor area, and considering the size of our hostel and the large number of guests we can host, you will find a very social atmosphere, perfect for single travellers or friends but also for couples.
"Not just a place to sleep"
We are now part of Safestay Hostels
Hostel Pisa has recently joined the Safestay Hostels family. To celebrate we're offering half-price rooms at the new Safestay Pisa. Get -50% off all bookings made in June, September, October, November, December 2019 & January, February & March 2020. Book by June 30th.
Our in-house Cafè/Restaurant is your best value and most tasty but healthy option for your breakfast, lunch and dinner.
Chill out cafè where you can enjoy your snacks and drinks, and a perfect social place to spend the evenings, surrounded by people that share your passions: travelling the world and making new friends.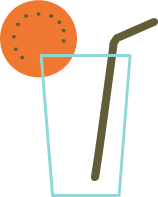 Coolest Hostel in town!

​Friendly multilingual and knowledgeable
staff available 24 hours

All rooms with A/C and private bathroom

Bed Linen included

​Walking distance to Pisa Centrale train station, Airport and to the Leaning Tower

​Large communal area - great place to meet
new people and socialize

Great Food options available all day

The art graffiti of Luca Scopetti on the Hostels Facade is meant to represent a decorative, but also expressive piece of art, and let everyone think about the importance of social relationships.

It represents a variety of expressions (goliardic, sad, puzzled, surprised etc) and daily feelings of human beings. It's a representation of multiculturalism and the coexistence of different cultures within a society, like the cultural exchange that happens daily in a hostel.
Absolutely amazing hostel. Staff were friendly, multi-lingual and always around if you needed help with anything. Sold padlocks, shower gel, everything you could possibly need. Location was about 5 minutes away from the station, couldn't ask for much more. There's an outdoor area with a large screen for sports, cheap drinks and food too. Room was spacious, ensuite was spotless, best hostel I've ever been in. Can't recommend enough!
Michael M. England, Hostelworld
The best hostel ever! :) I love the way how stuff treat guests- they are always ready to help by giving advice and offer information about Pisa. Rooms are very cosy, safe and clean. Great service, friendly staff and good coffee made me fill at home during my stay. It.s also a fantastic place to meet new people.What more do you need? This wil make your stay in Pisa amazing!
Barbara J. Poland, hostelworld
Really great for backpackers and the "hostel" experience. Their front desk is open 24/7 and just a few blocks from the train station, so very accommodating for late night arrivals. The gentleman that checked us in had a great sense of humor. They do a great buffet for dinner and they have a huge community area downstairs to socialize, play music, and meet other travelers. I
Arielle C. USA, Hostelworld
We have been traveling across Italy and without doubt this is the best place we have stayed on italy, the staff, facility's and guests are amazing, we had such a good time there, the rooms are really nice with air con which is always a bonus and then later that night we all sat outside with the other guests and all drank wine and played guitar it was so cool, location is really close to the train station and not a long walk to the tower, I'd definitely come back to this place and highly recomend
John B. England, hostelworld
An exemplary hostel is what it is.The bathroom is clean.Hot water runs properly.There's lockers for your things in the room to store it safely.Everything was either new or well-maintained.Beds were comfortable&adequately stocked with pillows,sheets and blankets.Staff was super-friendly,multilingual and approachable who all spoke good english.Nothing bad to say about Hostel Pisa.Best of all,especially for me when I visited at the height of summer in Tuscany,all the rooms had aircon(WHAT A TREAT!)
Darren C. Malaysia hostelworld
I had a great time. The Hostel is so big and yet cosy with a great chill vibe.
Kris S. Netherlands, hostelworld
Had everything a hostel needs, good atmosphere, friendly staff and a place where you'll feel welcomed straight away. So near to the train station and a short walk to the leaning tower where you'll see various other sights on the way. Great hostel to stay in.
Francis F. England, hostelworld
Brilliant hostel in a great location from the train station (5mins walk) and only 15/20 mins from the leaning tower with lots to see on the way,
Johan S Wales hostelworld
Best place yet. Great vibe, Great meals, Great staff. Multo gratzie. Also many fantastic guests.
Calvin U. USA hostelworld
Excellent hostel and exceptional location. Only a few mins walk from the train station and ~15 mins walk from the airport (even with a rucksack!). I usually stay close to a cities main attractions, but this time I chose not to. Great decision as it saved me two taxi fares. By following the yellow route on the hostel map I saw the Piazza dei Miracoli plus many minor sights - all in half a day. If you like art check out the Murale "TuttoMondo" by Keith Haring just off Piazza Vittorio Emmanuele II.
Stephanie L. England, hostelworld
Coolest hostel I have stayed at in Europe! Staff was great, rooms are nice and clean. Lots of people and things to do in the lobby
Colter C. USA hostelworld
Great place really fun guests and staff was very helpful, they offer bike rentals for 5 euro which is incredible and you can zom around the city in under a day cuz of it. They offer buffets for dinner and lunch and it's always good food and you can also order some really good pizza from the kitchen for 4 euro.
Jan B. USA, hostelworld
Great staff and environment. Real nice sense of community as soon as you step in the door!
Wesley N. Usa hostelworld
Perfect hostel, very clean, good people and atmosphere. If you are going To Florence and planning To Sleep there, you should change your plans and sleep on this hostel and visit pisa on the other day.
Jean F.N. Brazil hostelworld
This is a great hostel with superb atmosphere. Nice outdoor space, with a giant screen, ping pong, etc. They also have bikes for rent and a good cafeteria that is open all day/night.
Ute K. USA hostelworld
This hostel was awesome! I might have been a little too excited about this place since I stayed in the most god awful place the night before. I stayed in a female 6 room dorm. They had full size lockers for each person, gave you linens upon check in, had a bathroom connected to the room with a full size shower, plug ins next to each bed.
Jessica D. Usa hostelworld
It was one of my best hostel experiences I think the second one. Staff was so friendly u can feel that they are always ready to help u. Also from outside the building it starts to say calm welcome.
Meral s. Turkey hostelworld